Welcome to our web site!
We have been in business since 1966. We are a full line supplier of Truck and RV accessories of all types. We also carry some Jeep,Automotive and Marine items. We are an authorized distributer of LEER and CENTURY brand camper tops and tonneau covers. We have a huge showroom and a lot full of tops & lids.We also have a very capable installation/service dept.For the "Do it Yourselfer" our knowledgeable staff will be glad to offer tips and suggestions.Feel free to visit our Store or call us at 409 842-3377 and we usually can ship the same day.And of course you can reach us at tejastruckandrv.com
Century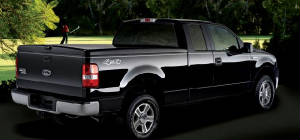 Cargo Cover
Whether it's work or pleasure, pickup truck or deisel pusher, we'll have what it takes to fill your needs.Toolboxes, Ladder Racks,Nerf Bars and Grille Guards,we have it to fit your truck. Need parts for your RV? Replacement parts or items to make it more like home, Whatever you need, IF we dont have it , we'll find it. Almost 40 years of experience gives us an incredable edge over the competition. Drop by, give us a call or visit us online. We look forward to serving your needs.
We accept the following credit cards: